COAST at 24 North Hotel, Key West, Florida. " />
24 North Mural - The Old Man and the Sea
20' x 60' mural designed and painted with COAST at 24 North Hotel, Key West, Florida.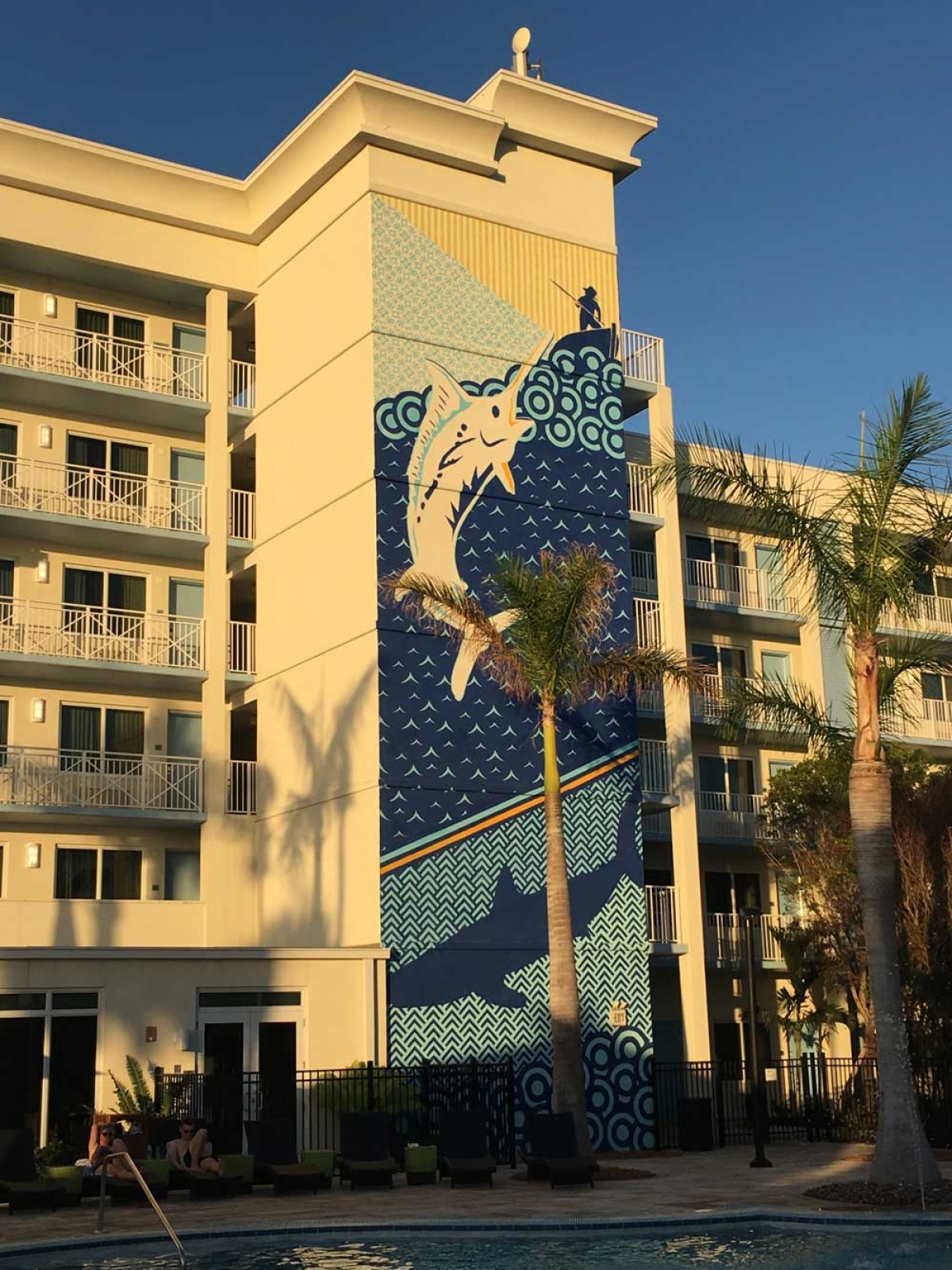 This piece inspired by one of Ernest Hemingway's most famous novels, "Old Man and the Sea." It depicts a representation of the classic story of the struggles of a man setting out on a small craft and encountering a big adventure which has resonated with Key West since its inception. Influenced by the power and strength of simplified graphics of artist to the likes of Shepherd Fairy, Blek le Rat and Banksy with a street art focus with a hint of pop art and overriding Cuban flare.
This piece was a collaborative effort with Coast Project and measures 60 feet or 6 stories high, It is the tallest mural in Key West.