Key West Surf

I lived in Key West for over 5 years before ever seeing, or even hearing about, a rideable wave in the area. Rumors would circulate of someone hearing second hand of waves at hard to get to reefs and I just thought there was no way but in reality, i was just never looking hard enough. So I opened my eyes a bit, put in a little effort, and boom, finally got to ride a few waves in Key West. For the next decade i became fixated on trying to figure out when, where and why the waves would be breaking and tried my best to be there any time there was any kind of bump in the water.
I've been told countless times, "There's no surf in Key West," and my response is, "Sure, most of the time." But no matter the conditions, there's only one word that can describe anyone who actually gets to catch a few waves in Key West… Stoked.
In 2008, I started attempting to document some of the times there were waves to ride for us to go surfing in Key West and developed keywestsurf.com (aka kwsurf.com) to post some of those days and see if others would too. I thought an online community might help to bring people together to lookout for waves along with the weather needed to create them. The site didn't exactly do what i thought it might, but it did show a part of Key West that not many people realized existed.
I know its typically taboo to call out surf spots but honestly it takes so much time and patience to be at the right spot at the right time and get in when 99% of the time, if it were anywhere else, most would take one look at the waves and just head home. So, when it comes down to it, if you get waves in Key West, good on ya (its always worth it). Here are a few of the spots around Key West I have been lucky enough to catch waves at.
Dog Beach / Louie's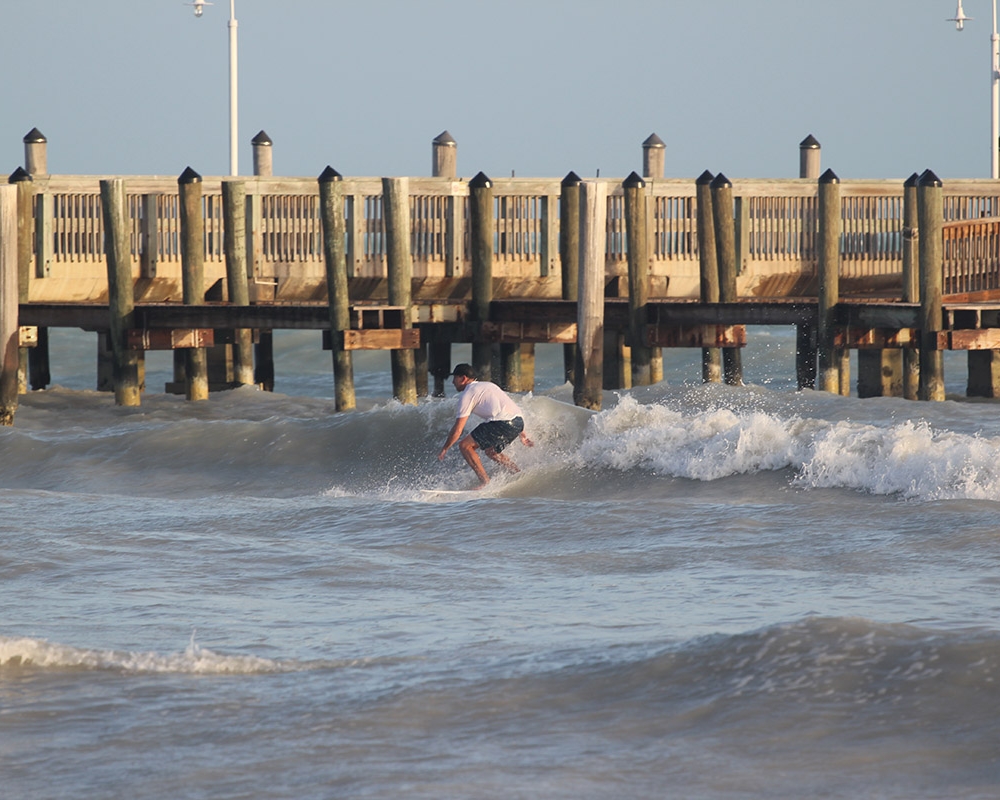 Dog Beach Key West, aka Louie's (for the restaurant that overlooks the spot), is one of the more consistent beaches to get waves when the weather is right to push a little swell all the way to a Key West shore. You don't need a boat to access it, but most days of the year it's dead flat.
Check out my which is the first in a series of shirts, some of which will pay respect to some of the spots that provide an unparalleled amount of stoke on the rare occasion that there are ridable waves there.
South Beach (Key West)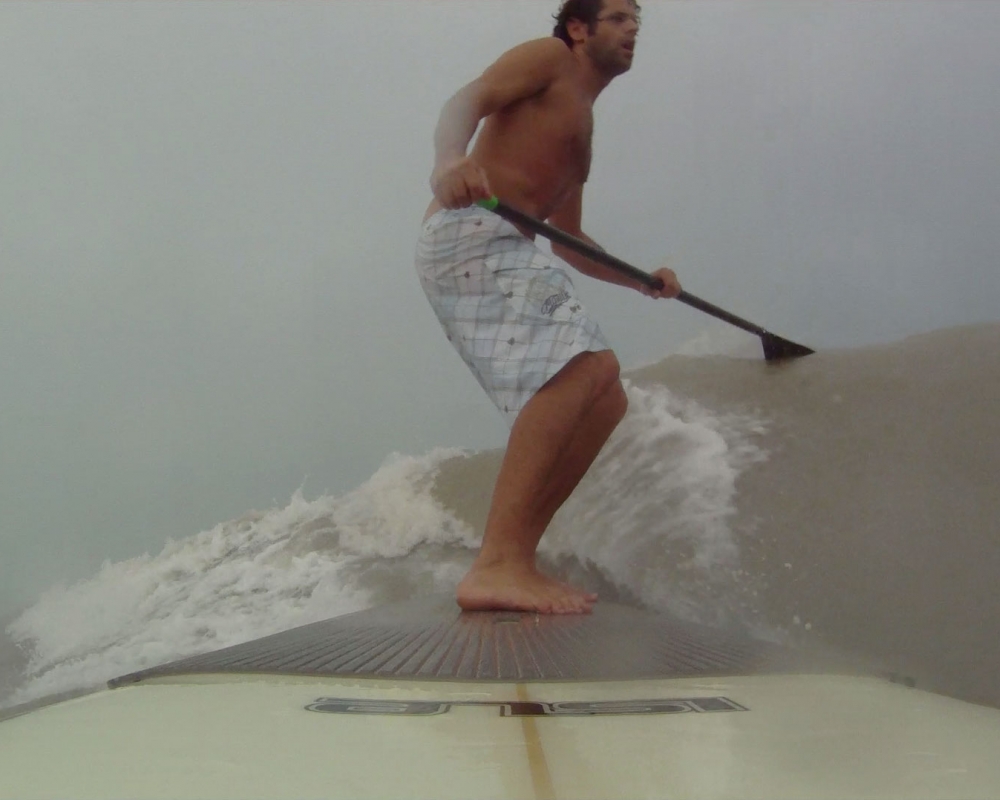 At the end of Duval St., South Beach gives you the best chance to catch waves in Key West (sans boat). It usually looks no bueno, and the wave window can close quick, but if there's any whitewater, you can probably grab a big board and get some rides. Its a fairly small area so most the rides are short but sometimes you can ride a wave all the way across. It can be super shallow and the bottom is kinda gnarly but i usually hug the wall as the water can build up and bounce back to give a nice push as i hope my skills can keep the board i'm on from going into that unforgiving structure. (not always so lucky on that).
Higgs Beach Pier

Higgs Pier is by far my favorite Key West wave (that you don't need a boat to get to), but, it basically never works. When I have caught it, its been a couple feet or more nice clean swell. I have never quite figured out why or when its going to work and it's usually just flat, but if you see it breaking… go.
White Street Pier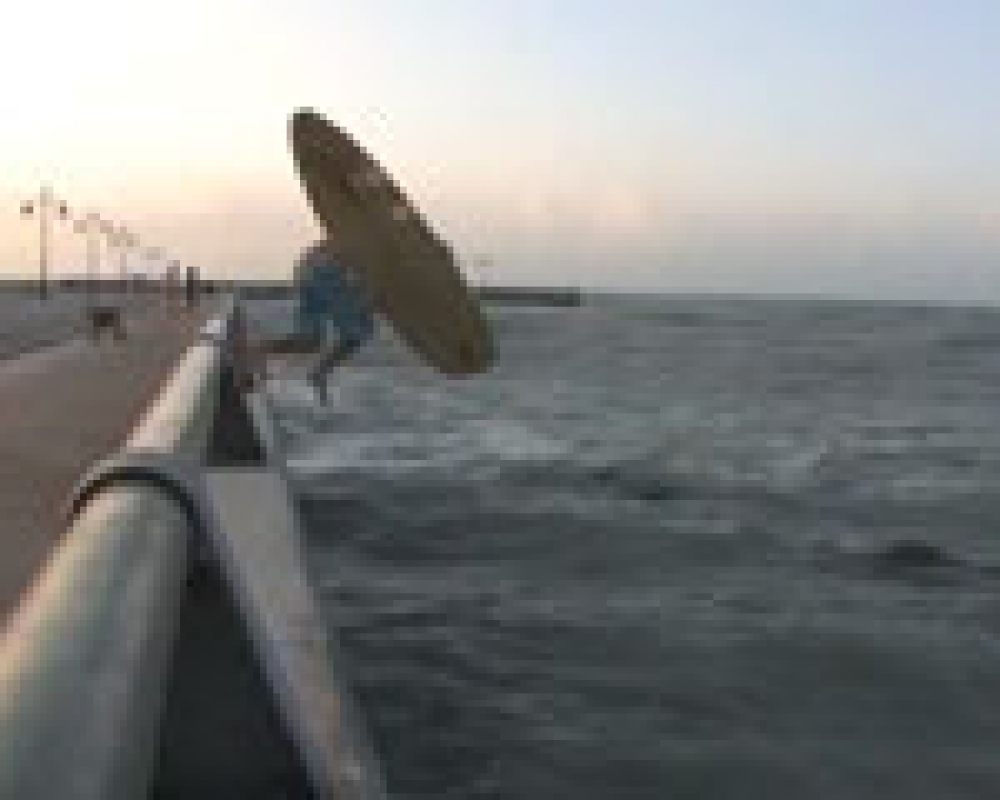 The pier can give bit of protection as the wind is typically howling out of the East when waves show up here. If the swell direction is just right, the waves will reflect off the concrete pier and it can give you a nice push to the sandy bottom shallows.
Cottrell
A quick boat trip to the northwest of the Key West bight, Cottrell was the first spot I ever caught a wave in the Keys. Got a hot tip from a boat captain that it looked like there was some breakers at Cottrell Key, a popular spot for snorkeling. So we loaded up the boat with boards and headed out to see what we could find. It ended up being the greatest 1 foot day I have ever experienced. Maybe caught a few barely ridable waves in a place i never thought possible which was more than enought to plant the seed. Surfing Key West, Beers on the way back, the best day ever.
Sand Key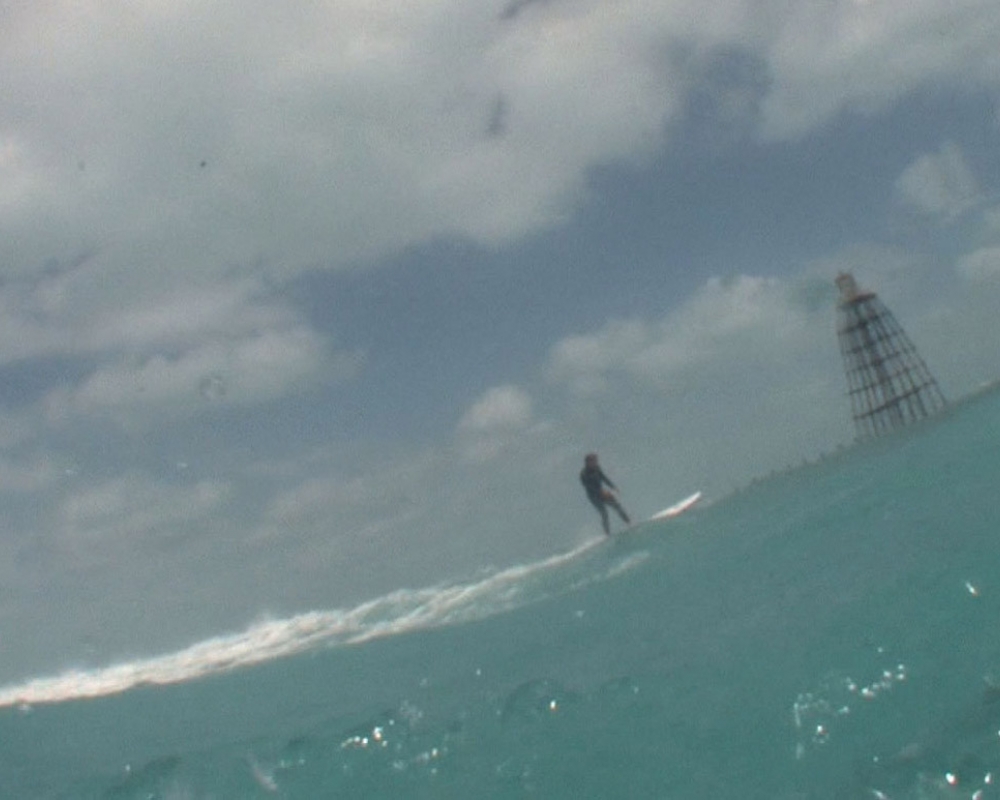 Winds-a-whippin' and unprotected so be ready for a bumpy ride to the reef. Once you brave the ride now its time to brave the shallow reef the waves break on.
Check out my which is the second design in a series of shirts, some of which will pay respect to some of the spots that provide an unparalleled amount of stoke on the rare occasion that there are ridable waves there.
Eastern Dry Rocks
If its blowing 25 out of the East or Southeast for a day or two and you catch it on the right tide there could be something to ride. A little easier ride out than Sand Key, can be shallow on the takeoff but easy enough to ride to where the water gets deeper.
Woman Key

Woman Key is probably my favorite spot when its working or not. I've had a good amount of luck there with clean swell and while the boat ride is a little longer than the rest, you can take just about any boat there as there are decently protective routes.
Snipes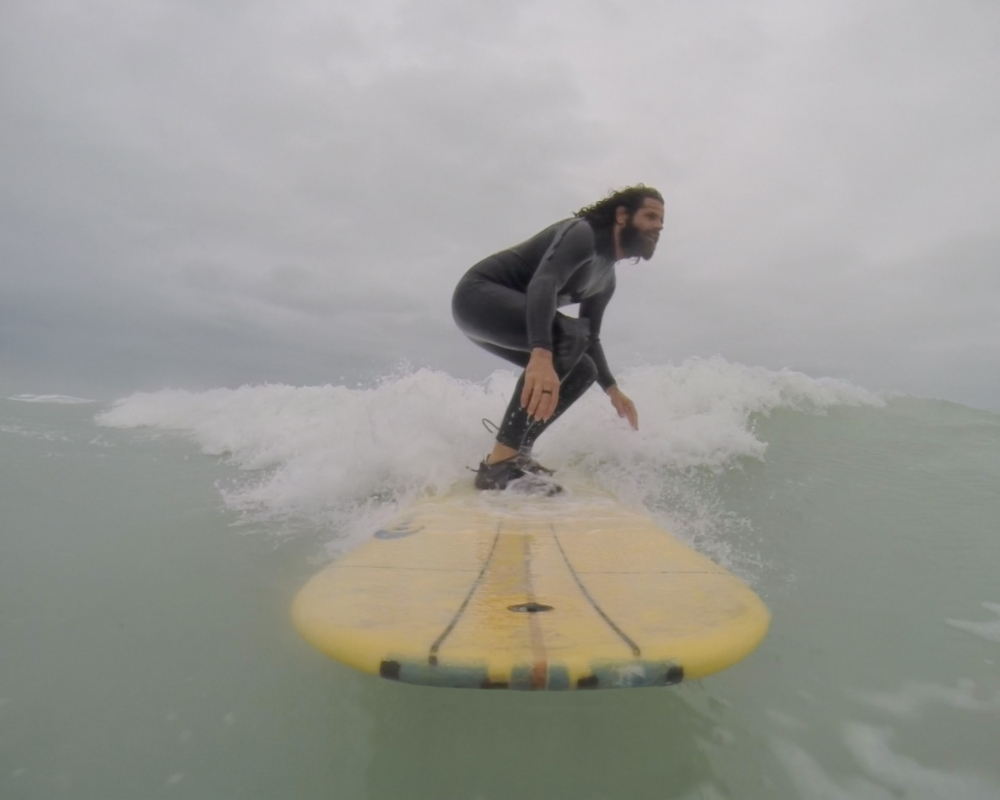 When everyone is going out to Snipes, the only thing you'll catch is a buzz. But, when high winds out of the north persists and most would rather stay home, that is when there could be some chop or wind swell hitting the sandy bottom.
Boca Chica