Figures / Cutouts
The figures series started out as a way to pay respect and showcase some the great musical talent that graced the original COAST Stage on Stock Island just up a bridge from Key West, FL. I had an idea to create full body stencil based illustrations of some of the great acts like Mason Jennings, G. Love and the Hackensaw Boys, but the problem was there were not many options of wall space that could be dedicated for the life sized spray painted art pieces to be permanent fixtures on. So, if there weren't any walls for me to use, I thought, why not just kinda make my own by painting the figures on cutout plywood that wouldn't have to be tied down to one location. I had already been using a similar technique on a smaller scale with putting cat cutouts around key west so it seemed a natural fit for the larger pieces to be easily displayed in a variety of way.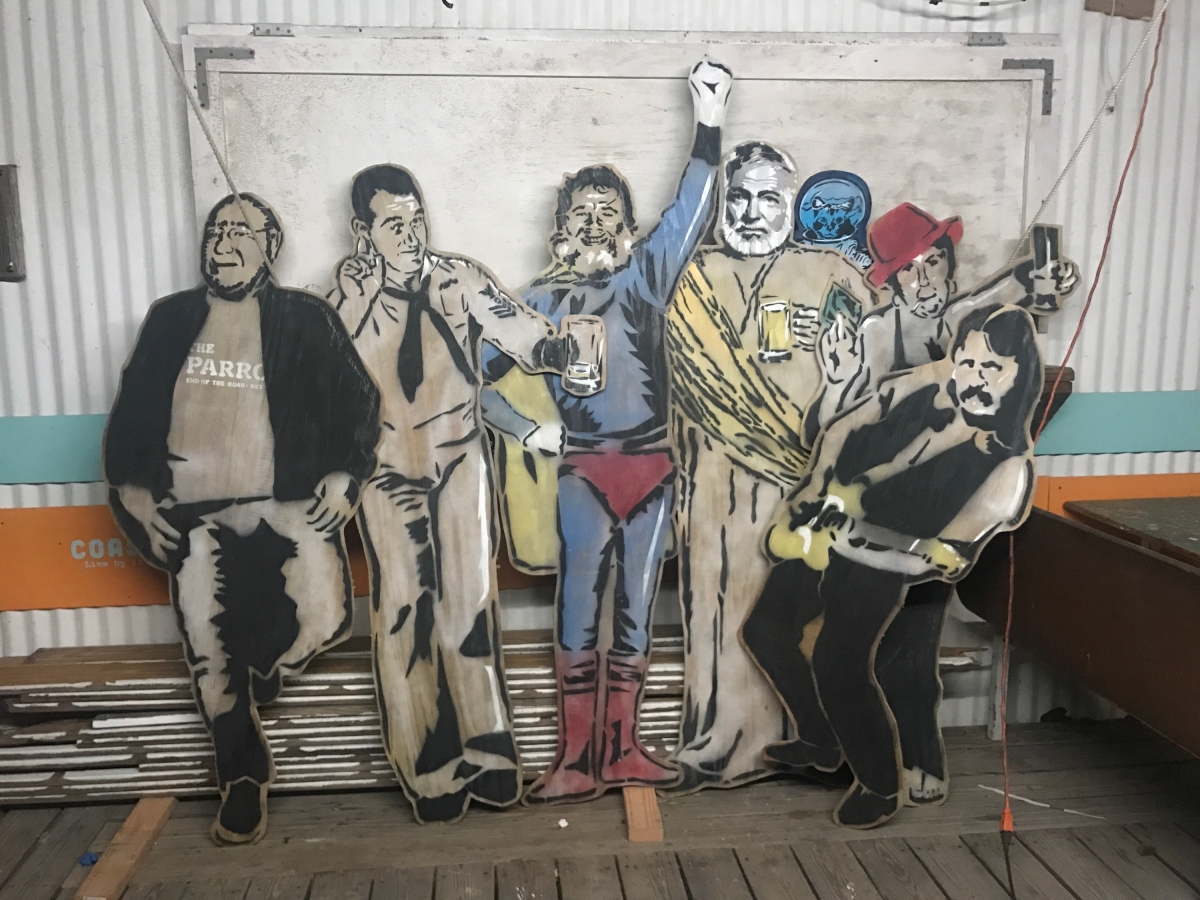 The series expanded outside of COAST as a collaboration was conceived between Handshucked + COAST + The Green Parrot Bar to create a ongoing series of figures to pay respect to past contributors, patrons, and local legends that would be displayed throughout Fantasy Fest and now are also displayed at different times of the year.
I continue to expand the series on special occasions as interesting street art opportunities arise or as inquiries come in for me to create commission pieces.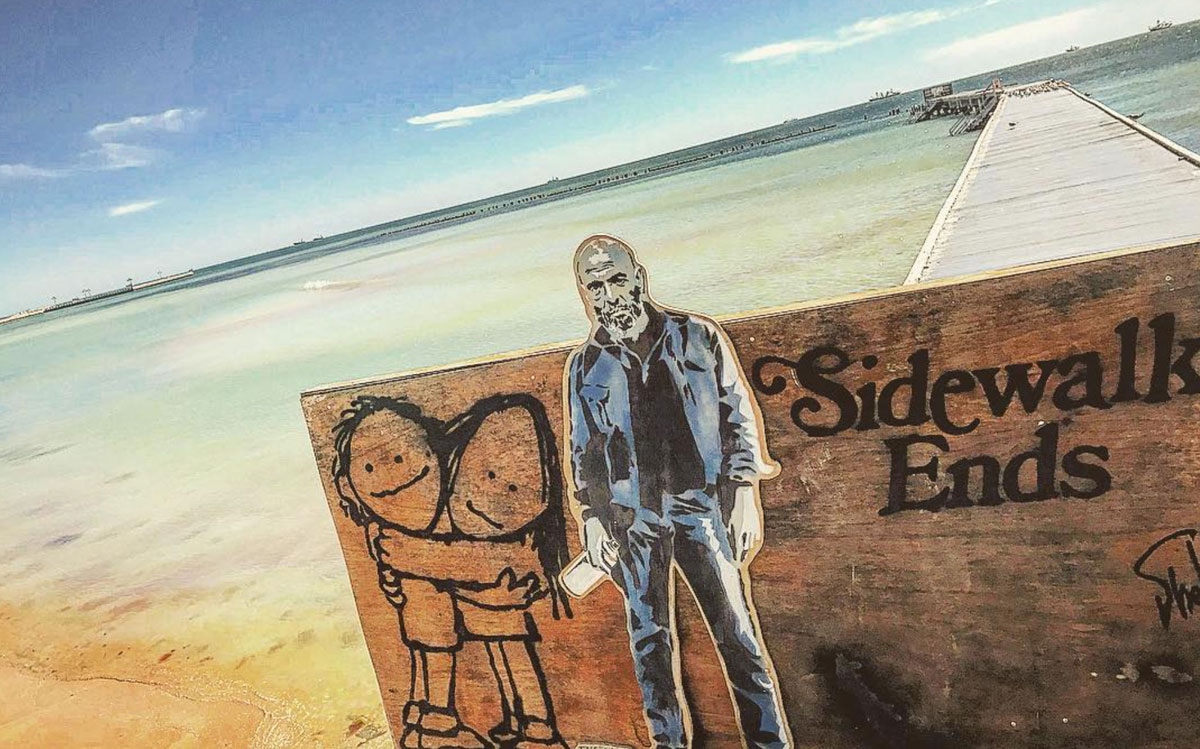 "Sidewalk Ends" street piece on the barricade of Higgs Pier in Key West, Florida which was under construction due to being damaged during Hurricane Irma.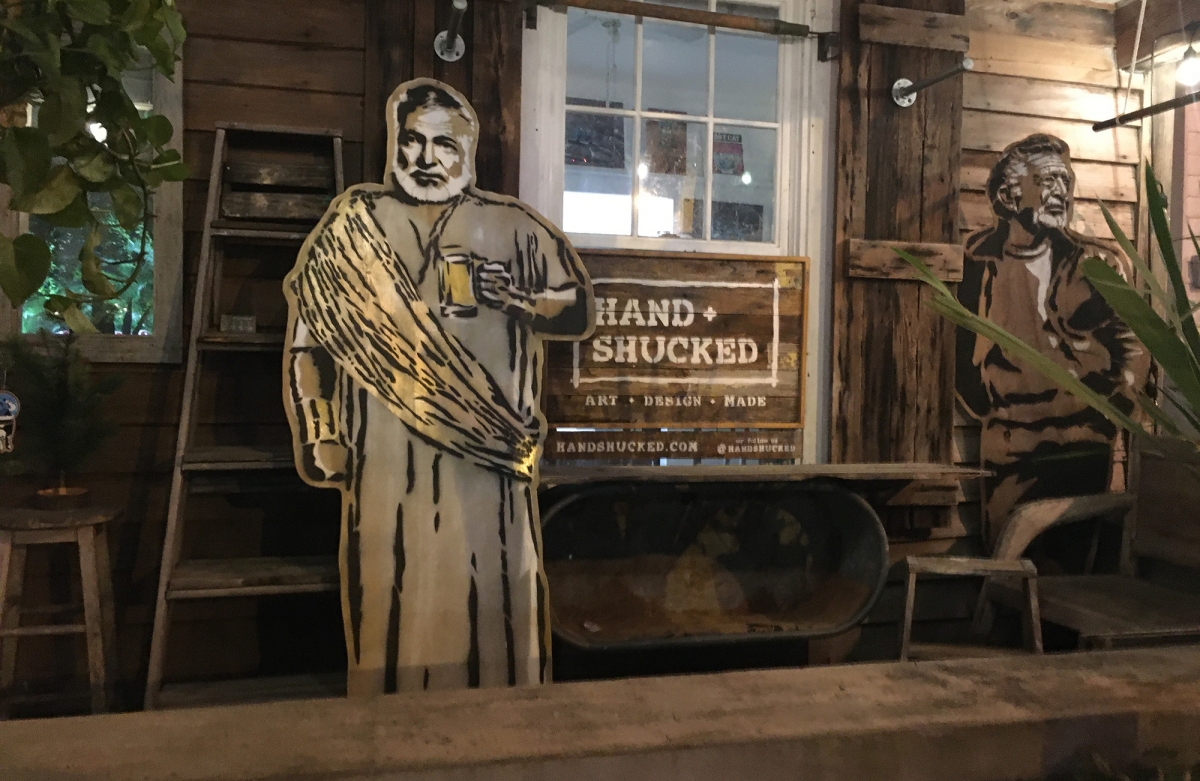 Toga Hemingway and Captain Tony Figures on the Front Porch of the Key West Shop.