The HAND SHUCKED Story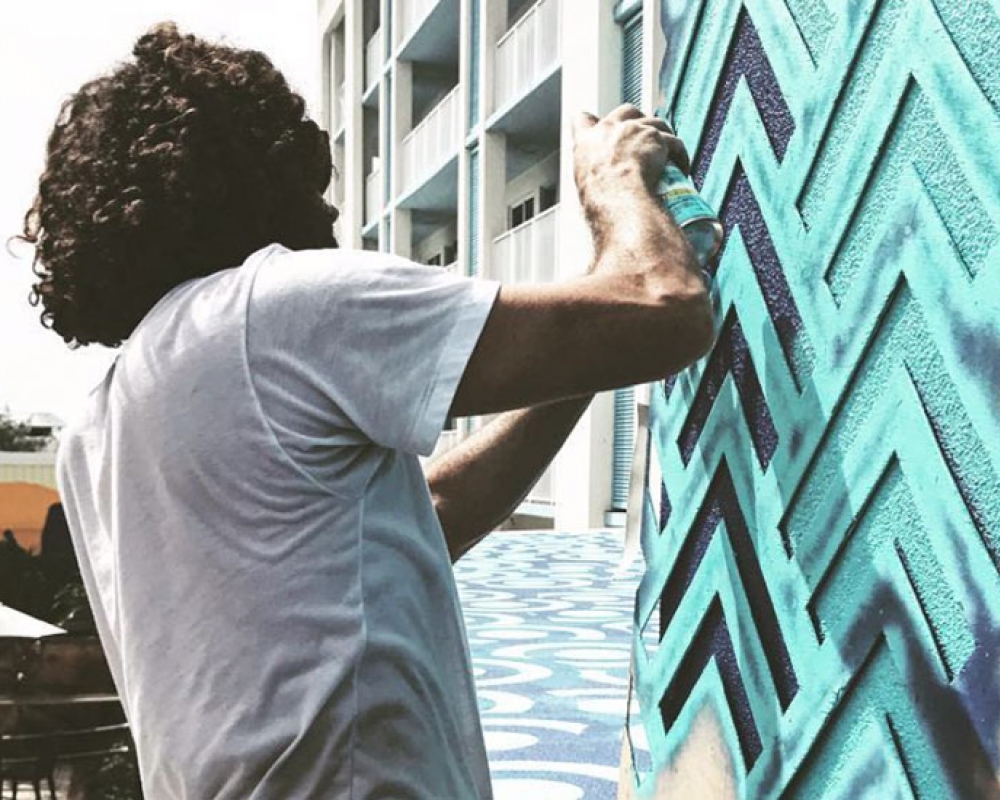 While the inception of Handshucked Designs stemmed from a joke between friends some years ago, Chris Higgins, a trained graphic artist, has been quite serious about establishing his artistic style since, and expressing it in the original art + designs he creates under the Handshucked name today.
After finishing his university studies in art + graphic design, moving to Key West and focusing on a career in design for over a decade, Chris set up a workshop in a broken down bread-truck turned studio at COAST's original location in Stock Island, FL. There he began creating his own art and hand printed apparel and alas, the Handshucked name was rebooted. The Lost Cat series was developed soon after, and what followed was an array of street art and public pieces - from the original 12" wooden cats to a series of life sized local legends to a 60' tall Key West mural - as well as smaller scale art on a variety of mediums, and the apparel and stickers inspired by it.
The Key West Studio & Shop
The Handshucked Key West Studio is an artist working studio, gallery and retail shop adjoined to the COAST Outpost in Old Town, Key West. As the little studio has been a work in progress since we took it over in the summer of 2021, it has been a great testing ground as our DIY nature gives us the ability to quickly create very small runs of items we produce to see what our customers gravitate towards. We also make sure to keep the shelves stocked with some of the favorites like the reimagined Florida Flag design as well as a number of variations of the "Lost Cat" (aka The Fishbowl Cat) Designs.